ARMED FORCES JOBS AND RECRUITMENT
If you are searching for the next step in your professional life, look no further than Pak Army Jobs. Many young hopefuls find themselves fighting through the same confusion when choosing a career.
Avoid falling as a victim to these ambiguities by making sure you make well-informed choices as you seek Jobs in Pakistan. Allow yourself to consider openings that satisfy your personal requirements for the future and guarantee the job security you are after.
If you are still not sure about the direction you want to head toward, find clarity here. This site provides all the essential information and details you may require before you settle on a decision.
Not only will you get a better understanding of the numerous benefits in this sector, but you will also be able to confirm the credibility of it. So Join Pak Army and do not delay your journey to achieve job fulfillment any longer. Subscribe to our newsletter for updates.
Comment in the section to let us know which Job are you looking for.
JOB VACANCIES
LAST DATE TO APPLY
PTA Law Justice and Human Rights Posts Islamabad 2020
SEE DETAILS AND APPLY

25 May, 2020
Cabinet Division Management Posts
SEE DETAILS AND APPLY
02 July, 2020
Security Guard & House Staff Jobs
SEE DETAILS AND APPLY
5 October, 2020
Sales Analyst Required, Latest Islamabad Jobs 2020
SEE DETAILS AND APPLY
6 October, 2020
Army Air Defence Centre Malir Cantt, Karachi Jobs 2020, 45+ Clerks, Supervisors, Instructors, Storeman & Others
SEE DETAILS AND APPLY
20 May, 2020
Pak Army Fixed Communication Signal Company Quetta Cantt Jobs 2020 SEE DETAILS AND APPLY
01 June 2020
Artists Required
SEE DETAILS AND APPLY
22 May, 2020
Pak Army Jobs, SS I, Skilled Painter, LDC, USM
SEE DETAILS AND APPLY
18 May, 2020
Join Pak Army 505 Electronics Base Workshop EME
SEE DETAILS AND APPLY
17 May, 2020
Lower Division Clerk, Pakistan Army, Rawalpindi
SEE DETAILS AND APPLY
15 May, 2020
Pak Army Jobs 2020 for 45+ Clerks
SEE DETAILS AND APPLY
20 May, 2020
Staff, Army Air Defence Centre
SEE DETAILS AND APPLY
15 May, 2020
Male & Female Staff Required, Newspaper Jobs
SEE DETAILS AND APPLY
07 September, 2020
Pakistan Army 505 EME Workshop Civilian Jobs
SEE DETAILS AND APPLY
18 May 2020
AVAILABLE ARMY JOBS POSITIONS
Civil Head Clerk
Stenotypist
Civilian Instructor
Radio Technician
Computer Technician
Operation Manager
Vehicle Mechanic
Commissioned Officer
Mess Supervisor
Lecturer
Medical Services Nurse
ELIGIBILITY CRITERIA FOR ARMY JOBS
The requirements for these jobs varies in accordance with the role that you are applying for. For example, you will find there are strict standards that have been set for the age limit, physical tests, and academic certifications, but these are mainly for the more demanding military jobs like PMA, ISPR jobs, or security positions.
The specificities of the criteria are appropriately different in each case. That does not mean that the broad range is not inclusive, however, and you can find the right place for yourself in no time.
JOIN PAKISTAN ARMY ONLINE REGISTRATION 2020
Once you have finally opted to make the move into the Pakistan Army, the procedure of applying needs to take place. This becomes simpler with the online registration channels that can be found on www.joinpakarmy.gov.pk.
Interested candidates firstly need to read through the course details that they wish to apply for. After they are sure about what will be expected of them, these applicants can find the registration form and exam slip from links on the website.
The exam dates and center details will later be made available to all registered candidates, exclusively.
SALARIES OF LATEST JOBS OFFERED BY PAK ARMY
The vacancies you see below are for some of the most lucrative positions you will ever come across.
Although there are higher brackets for higher-ranking officers in the Pak army, any employee associated with these fields will enjoy the comfort of an adequate income.
Additional financial perks may also include accommodation and/or sponsorships, depending on the area of work.
WHY YOU SHOULD JOIN PAK ARMY
If you are still not convinced, consider all the unique job benefits. Not only is there a wide range of different positions that you can aspire to, but you will be working with some of the most talented personnel departments this country has to offer. The security, discipline, and reputability of the roles alone are enough of a reason to apply.
DOCUMENTS REQUIRED FOR PAK ARMY JOBS
There are certain documents that have to be submitted before you can continue applying for Army Jobs. Each department has its own list of requirements from the applicant, but they generally ask for the basic authentication certificates.
This is for the official record and to ensure that no duplicity has taken place. For this, you may be asked to submit papers such as any academic qualifications, medical tests, ID cards, etc.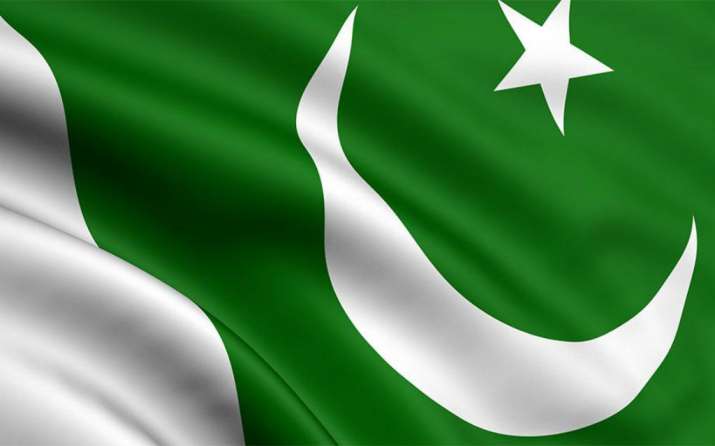 PAK ARMY JOBS FOR ENGINEERS
Though it may not be common knowledge to most people, there is a large demand for engineering graduates when it comes to the military field. As you can see below, there are different areas where you can apply your degree:
JOIN PAK ARMY AS CAPTAIN
Actual militant roles may be considered the most financially rewarding ones to apply to. There are gradual ranks that you can start from when you directly join Pak army but you will be able to make your way up eventually.
JOB VACANCIES
Regions
LAST DATE TO APPLY
Frontier Corps (FC), General Duty Soldier
SEE DETAILS AND APPLY
Bannu, Dera Ismail Khan
17 June, 2020
NURSING JOBS
The need for medical assistants and nurses grows greater day by day. Even those with basic healthcare skills are often encouraged to apply due to the urgency of the work in this field.
JOB VACANCIES
LAST DATE TO APPLY
District Health Authority, Rawalpindi, Polio Worker
SEE DETAILS AND APPLY
11 July, 2020
JOBS FOR RETIRED ARMY OFFICERS IN PAKISTAN
If you were associated with the Pakistan army in the best but have since retired, know that there is still a place for you in this sector. In fact, you will even discover that you are the preferred candidate because several jobs specifically ask retired personnel to apply.
PSYCHOLOGIST JOBS
It is no secret that the physical states of the militant communities are kept under strict surveillance. However, there is equal importance put upon the mental welfare of the people as well and jobs for psychologists are particularly in high demand in the present climate.
JOB VACANCIES
REGIONS
LAST DATE TO APPLY
Jinnah Teaching Hospital, Psychologist jobs, FCPS
SEE DETAILS AND APPLY
Peshawar
02 July,2020
LECTURER JOBS
There are multiple vacancies for academic staff members, on several varying levels. Whether it is as an instructor for a training program or a lecturer at a public institution, this field is a popular one.
JOB VACANCIES
REGIONS
LAST DATE TO APPLY
Lecturer Job in Agriculture University
SEE DETAILS AND APPLY
Faisalabad
20 MAY 2020
PAK ARMY JOBS FOR FEMALES 2020
Female candidates are equally encouraged to register for Pak army jobs as well. There is no gender bias that takes place when the selection process takes place and you will find roles that have been specifically reserved for working women.
PAKISTAN ARMY JOBS 2020 MATRIC BASE
These jobs cater to individuals with all kinds of cultural as well as academic backgrounds. If you only have your matric certification, there is still room for you to put your skills to use in any of the following:
LECTURER JOBS IN PAKISTAN ARMY
MORE ABOUT PAK ARMY
The Pakistan Army has been functional since independence in 1947. The main headquarters for the armed forces are located in GHQ, Rawalpindi, where they work under the authority of the Federal Government.
Check back for frequent updates about the government departments and any changes in the training regimen.
JOB REVIEWS BY APPLICANTS
"If you find that you are unsure about how to progress in the professional field, try your luck with Armed Forces Jobs. I was in the same clueless position a few years ago as well and when I finally decided to apply, it turned out in my favor."

COMMISSIONED OFFICER
"I had very minimal job experience prior to applying and was convinced that no credible institution would hire a fresh graduate such as myself. This wasn't the case for my current employer, however. I was taken under a training program and later employed for a full-time, reputable position within a year."

OPERATION MANAGER
FINAL WORDS
Do not let these fruitful opportunities slip away from you. The time has come to finally put your true potential to the test.
Aim for some of the best positions that are available for Army Jobs today. Your future starts now and it is only one small click away.